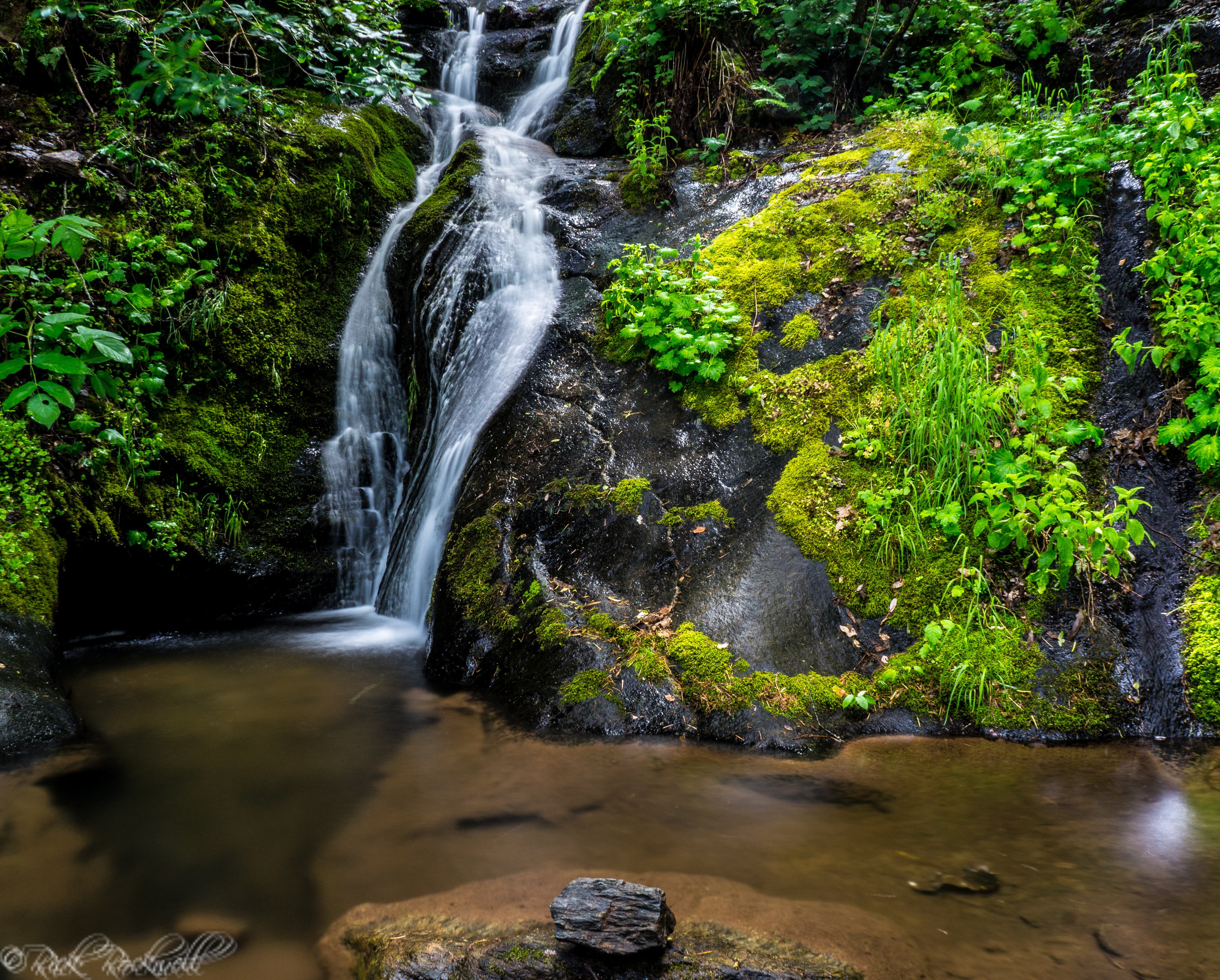 (Last Updated On: March 6, 2015)
This waterfall is named after the Mexican Gulch region which is located about 0.6 miles south of Devils Canyon and Devils Falls.
The Waterfall
This two-tiered waterfall is best seen if you climb up the slippery rocks and walk about 15 feet toward the upper portion of the waterfall. Make sure you slowly walk across the slippery rocks and avoid the poison oak, bugs and amphibians.
The waterfall is roughly 30 feet tall and pours over into a little pool of water which eventually flows through a natural tube of rocks and forms the lower portion of the waterfall which is easily seen from the street. The entire area has a very distinct tropical feel to it and is a great place to take photos.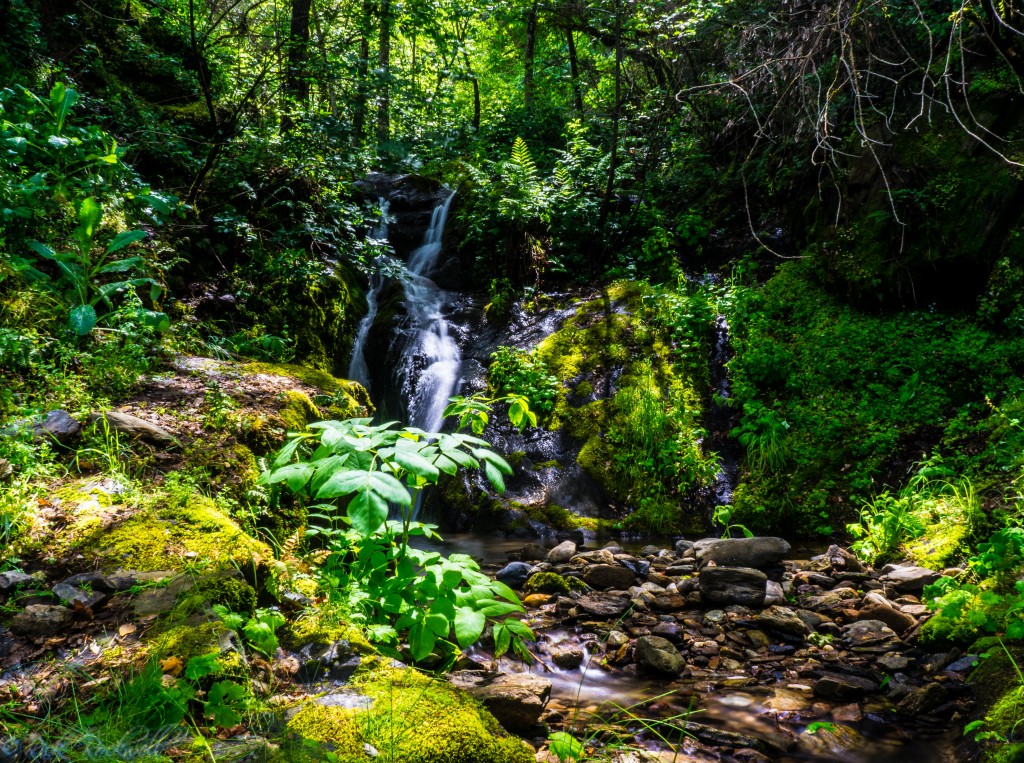 Directions
From Sacramento:
I-80 toward Colfax
Exit on Canyon Way (Colfax/Grass Valley)
Turn right onto Canyon Way
Drive 2.2 miles and turn left onto Yankee Jim Road
Drive about 6.5 miles on YJR
YJR comes to an end and then veers to the left
The waterfall is directly on the right side of the road near the parking area
Difficulty
The difficulty in this hike is getting out of your car, walking about 10 to 12 feet over to the waterfall and climbing up some very slippery boulders. The upper portion of this waterfall provides the best photos. Be very cautious of how slippery it is and the various frogs, salamanders and bugs.
Tips
Bring a camera
Bring sunscreen
Be aware of the wildlife
Watch out for Poison Oak
Visit in the Spring
Final Thoughts
Mexican Gulch is like a tropical pit stop along Yankee Jims Road. It's a beautiful waterfall with plenty of scenery. The only real difficulty is the slippery rocks and patches of poison oak. I definitely recommend combining this waterfall viewing with Devils Falls as you can drive to both locations. Depending on if you climb to the upper portion, this is a very easy hike and people of all ages can do it. However, if you are going to climb to the upper falls, I wouldn't recommend it for kids or anyone with limitations. The rocks are very slippery especially during peak season.
Check out more of my Auburn State Recreation Area adventures.